South Coast Tour -
A glimpse of our history and a drive through the Southern coast of Antigua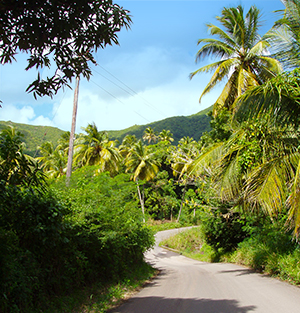 Duration: Approx 3.5 hours.

Nelson's Dockyard, Dow Hill Interpretation Center, Shirley's Heights, Fig Tree Drive, Cades Bay, Pineapple Farm.

English Harbour, Antigua's historic district, is focused on the 15sq. miles of Nelson's Dockyard National Park. Developed as a base for the British Navy in the great age of sail, the harbour served as the headquarters of the fleet of the Leeward Islands during the late 18th century.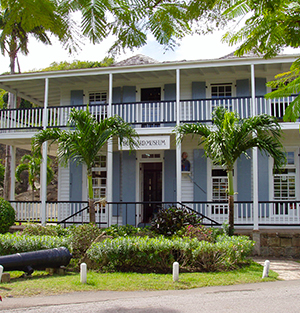 Although the dockyard was greatly expanded at that time by Horatio Nelson, it was gradually abandoned in the nineteenth century and was closed in 1889. Today Nelson's Dockyard has been completely restored, and it is now the only Georgian dockyard in the world. Further above the harbour, at Shirley's Heights, are the partially-restored fortifications of the harbour's colonial observation post; the view from Shirley Heights extends out over the harbour and far across the Caribbean to neighboring islands.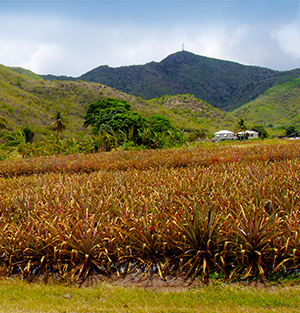 Here, visitors can watch an impressive multimedia presentation of Antigua's history. From its initial settlement to independence. Observation decks at Dow's Hill provide another fine view of the harbour. As do the ruined fortifications of Fort Berkeley, located on the far side of the bay. And, reached by a walk around its perimeter. Enjoy a lovely day with us, as we travel the beautiful Southern Coast of the Island - through the lush and natural rain forest. Smell the fresh fruits as we stop at the Pineapple Farm. Feel relaxed and comfortable in our air-conditioned bus.


Guided Tours
Parties of 2 are welcome - Please contact us for rates.
Special Rate for Group Tours (12 or more persons) - please contact us for rates.
Private tours also available upon request.