Beak Break -
Lovely views of land and sea, take a dip in the cool Caribbean Sea!
The reef is in swimming distance of the shore and is very safe for everyone in the family. Beyond the reef there is a drop of approximately six to seven feet. It is very visible with plenty of marine life.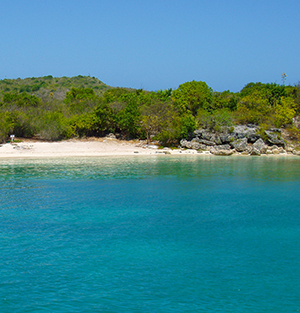 Whilst on the beach break, you can rent jet ski's or kayaks. If you wish you can charter a boat which takes you to the small, neighboring Islands such as Green Island, Bird Island, Guiana Island and Crump Island. An attendant will be with you if you may need any assistance. At Bird Island, you can take a short hike to the top of the hill for a scenic vantage point. See local wildlife such as birds, fish and amphibians.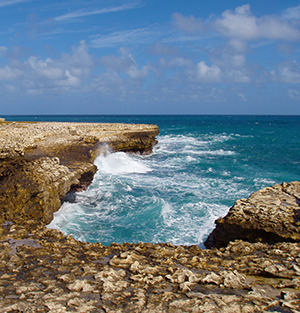 Our last stop of the day is Devils Bridge - a phenomenon of nature. Devil's Bridge is a natural arch carved by the constant pounding action of the Atlantic, over hundreds of years. Located on the northeast shore of Antigua, the bridge and surrounding area of Indian Town Point became a National Park in the 1950's.

Location: Long Bay
Minimum number of persons = 8
Price includes: Transportation to and from the beach, full snorkeling gear, beach chair and complementary fruit punch or rum punch.
Maximum time for beach break = 5 Hours
BOOK NOW

Guided Tours
Parties of 2 are welcome - Please contact us for rates.
Special Rate for Group Tours (12 or more persons) - please contact us for rates.
Private tours also available upon request.