Welcome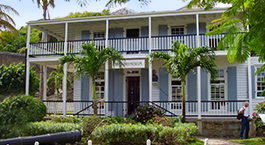 Antigua Premier Tours are proud to have created some of the most inspiring tours and excursions on the island, combining views of breath-taking crystal clear beaches, stirring mountain panoramas and of course world renown historical sites. Our friendly tour guides, lead by owner Carl Warner, will show you the best of Antigua regardless of the length of your stay. Group and private tours are available.
Heritage Quay

Antigua Premier Tours invites you to explore the port of St. Johns, Heritage Quay. This port is one of the three main hubs for visiting cruise ships in Antigua, but St Johns easily singles itself out as an un-missable destination due to the duty free shopping available to all who alight there. Shopper-holics, or even those who just like to browse can wander freely around the many diamond and gemstone jewellery shops or designer clothing stores. Foodies should head straight to the exquisite food and sports bars. Take your pick, it's all there.

Arriving by Cruiseship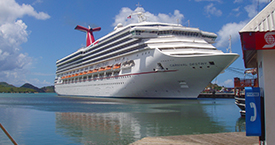 If you are arriving by cruise ship, or air, we can provide transfers to and from your hotel. Our transportation services are unrivalled on the island, and we pride ourselves on our ability to offer a flexible service to ensure you have the best stay possible experience whilst on the island. Any celebrations or occasions can be catered for, whether it's helping you to get your wedding safely underway or providing transportation for international sports teams, you can have confidence it will be a job well done.
365 BEACHES

No doubt you know that the island boasts 365 pristine beaches distinguishing Antigua from other Caribbean islands, a fact of which we are very proud. Antigua Premier Tours offer fully customized excursions enabling you to have a tailored experience of the terrain, and we are more than happy to incorporate must see/must taste hotspots along the way.
Antigua Events
Antigua Sailing week is an international sailing/regatta event held annually and is the highlight of the comprehensive yachting event calendar. Antigua Classic Yacht Regatta is host to some of the most elegant yachts, making Falmouth Harbour an irresistible lure to enthusiasts and spectators alike.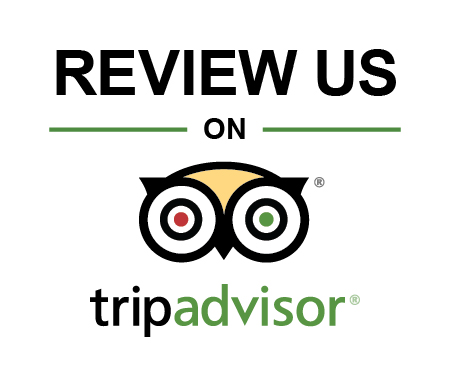 Each year visitors are welcome to come to Antigua for the annual Carnival Celebrations. There are colorful parades with everyone adorned with bright costumes. Each night local bands play a variety of Caribbean style music. There is plenty of food and fun, lasting all night and into the morning!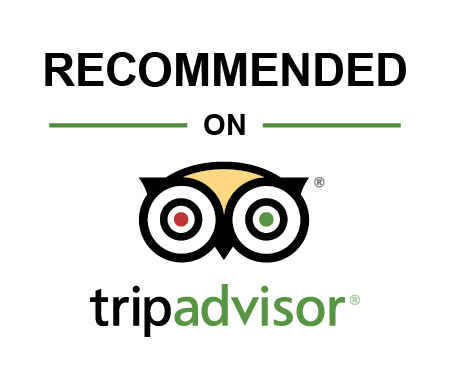 Antigua gained independence on November 1, 1981 and the celebrations have continued each year thereafter. The festivities include a week of parades, competitions, expos and food fairs. Visitors and locals are all welcome. It's a great time to get a feeling for the true flavor and culture of the people and the island.