Fort James and Parham Village -
Visit Antigua's first town and walk through a historical fort.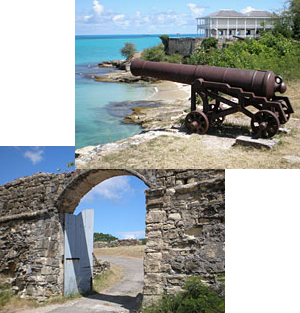 FORT JAMES, (1706- c. 1850) is a true gem located on the western side of St. Johns Harbour. This ruined fort looks out to the northern entrance of St. Johns harbour. The fort was started in 1703 when St. Johns became larger than Falmouth and Parham.

Fort James is unique. As it is the only fort on the island to still have a full compliment of cannons. Most of the cannons from the other forts have been sold for scrap. Although Fort James was never involved in any battles.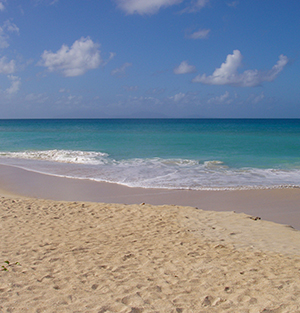 It certainly provided a strong visual deterrent to, would be Privateers. Especially with its 10 cannons that were capable of firing over one and a half-mile in distance. This is really a great place to look around. As it evokes feelings of just how it was in the past. Especially imagining the 11 men needed to operate each cannon.

There are clear views into St. Johns harbour and out to sea. Also, nearby are bars and restaurants and a long, sandy beach to relax on.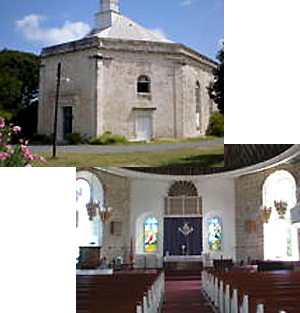 This local church is considered a "masterpiece", designed by the British architect Thomas Weekes. A striking looking church. It is said to be one of the finest of its kind, located in the British settlement built in 1840. One will notice its remarkable structure, quite an unusual design to be found outside of Europe, octagonal in design. Its facade is richly decorated with stucco and keystone work. St. Peter's was built in Parham Village which has the notable historic identity of being Antigua's first town. The original wooden church dates back to 1711. It was destroyed by fire. It's replacement taken down in 1754. It suffered considerable damage during an 1843 earthquake.

Guided Tours
Parties of 2 are welcome - Please contact us for rates.
Special Rate for Group Tours (12 or more persons) - please contact us for rates.
Private tours also available upon request.