Circumnavigation Tour -
See the best of Antigua all in one fun-filled day!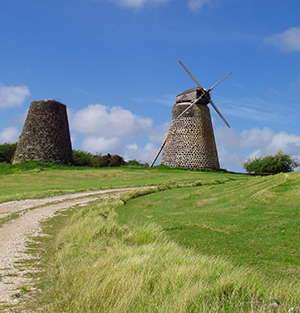 Duration: Approx 5.5 hours.
Spend a full day exploring both the South and North Coast of Antigua. See Betty's Hope Sugar Plantation, Devil's Bridge, Long Bay Beach, Shirley's Heights, Dow Hill Interpretation Center, Nelson's Dockyard National Park, Fig Tree Drive Rain Forest and Cades Bay Pineapple Farm. 
At Betty's Hope, discover the history of Antigua's most famous sugar plantation. With full standing sugar-mills and a museum, you are sure to learn something of interest. Next, we move on to see spectacular rock formations and crashing waves at Devil's Bridge. You will want to have your camera along for this!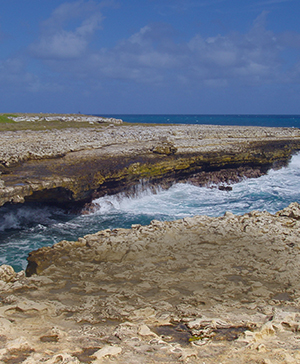 Long Bay is one of our best beaches. The reef is in swimming distance of the shore and is safe for the entire family. Further south, we arrive at Shirley's Heights - the partially-restored fortifications of English Harbour's colonial observation post; the view from Shirley Heights extends out over the harbour and far across the Caribbean to neighboring islands. Dow's Hill Interpretation Center, is a place visitors can watch an impressive multimedia presentation of Antigua's history. From its initial settlement to independence. Observation decks at Dow's Hill provide another fine view of the harbour.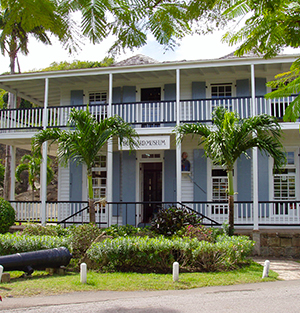 English Harbour, Antigua's historic district, is focused on the 15sq. miles of Nelson's Dockyard National Park. Developed as a base for the British Navy in the great age of sail, the harbour served as the headquarters of the fleet of the Leeward Islands during the late 18th century. Next we travel through Fig Tree Drive. Lush rain forest surrounds you in all directions. Finally we pass by the Cades Bay Pineapple Farm. Although there is a lot to see, the day goes by at an easy pace, allowing you to feel relaxed and comfortable on board our air-conditioned bus. Bring your camera!


Guided Tours
Parties of 2 are welcome - Please contact us for rates.
Special Rate for Group Tours (12 or more persons) - please contact us for rates.
Private tours also available upon request.